Best eCommerce Platform For Startups Easy Solutions
One of the biggest decisions you will need to make is which eCommerce platform for startups is the best. Choose which eCommerce platform you want to use. But with so many to choose from, how do you determine which is the best eCommerce platform for startups?
When you are trying to innovate in your chosen market, you need an eCommerce environment that is flexible, and scalable.The best eCommerce platforms for startups will offer simple, yet intuitive functionality for companies ready to grow and sell.
Unfortunately, choosing the ideal eCommerce platform is easier said than done. There are plenty of different options out there all claiming to be the best. It is easy to get confused when figuring out what you really need. Only a handful of the top contenders will really be as start-up-friendly as they claim. So, how do you know where to look?
3dcart Now Shift4Shop
Shift4Shop offers a complete end-to-end solution that allows anyone to build an online store.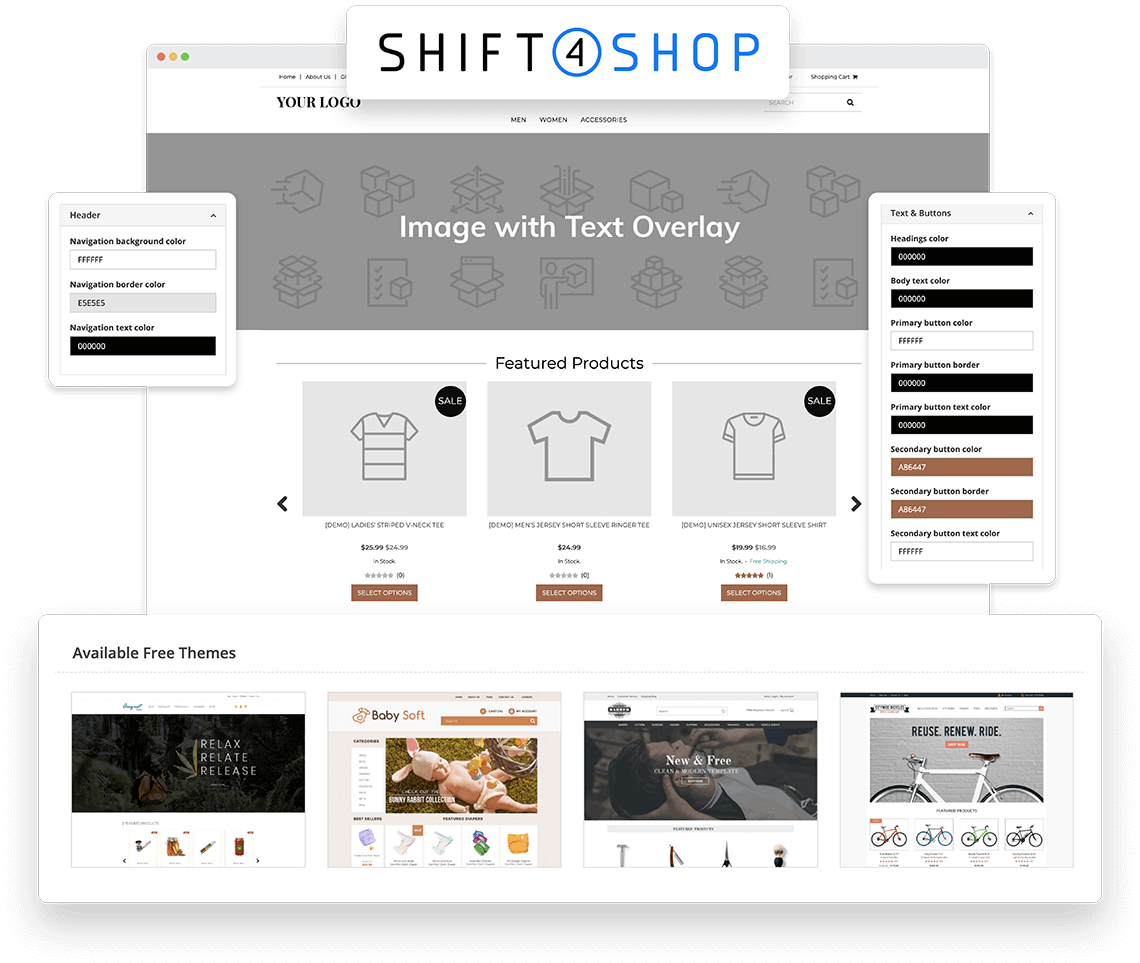 What's eCommerce Software?
from:
Shift4Shop
3dcart this fast growing platform was recently acquired by Shift4Shop, a leading provider of integrated payment processing solutions. Now, as part of the Shift4 family, 3dcart provides an omnichannel experience, with superior SEO features, 50 free themes, and more than 100 payment processors.
It is a great eCommerce platform for startups and small businesses since all plans come with domain registration, no transaction fees, unlimited bandwidth, a Facebook store, a built-in blog, API access, and 24/7 tech support.
Shift4Shop displays all of your order's shipping carriers and rates on your checkout page at once, providing complete transparency, and rates are loaded automatically when a buyer checks out with their credit card or PayPal.
Launch Your Business in 3,2,1. Our turnkey eCommerce solution makes it easy to build a website and grow your business and it is completely free.
Key Features
Powerful solution with lots of customization
Huge range of features, even on low-cost plans
Affordable pricing
POS available for selling offline
Unlimited products and bandwidth
BigCommerce eCommerce Platform For Startups
BigCommerce is a favorite of small businesses and large enterprises alike. The interface enables you to easily customize your online shop using a variety of templates in order to market and sell your products.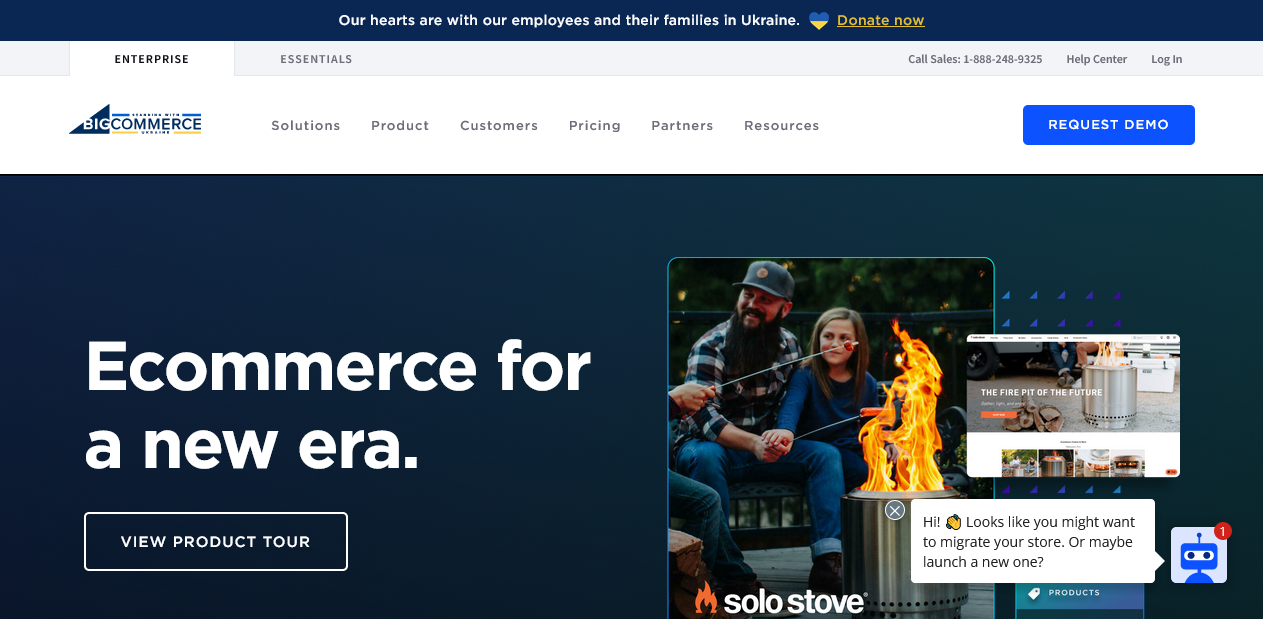 BigCommerce is excellent for anyone, whether starting a new business or migrating an existing one since it offers plans for all company sizes.
Startups are all about growing your business fast, so it makes sense to choose a website builder which can handle your growth with exceptional scalability. BigCommerce is a great tool for enabling growth, with a wide range of pricing plans to choose from, and a flexible selection of features. Everything you need to build your store already comes built into the technology too, so you can worry less about plugins.
From the very start, BigCommerce wants to ensure that you are comfortable and get set up efficiently. The first step to creating your site involves answering a few simple questions which allows the system to guide you in building your perfect website.
Key Features
Suitable to sell a wide range of products
Supports social commerce to get more revenue
Easy API integration for marketing automation
Features multi-currency and multi-languages
Global CDN for fast loading
Ready to integrate B2B payment
Native POS system to get sales updates
Easy to integrate custom discount
Weebly eCommerce
A Weebly store is designed to be user-friendly in both build and management. For that reason, it is an excellent choice for solopreneurs, small businesses, or for people who simply don't have a lot of web development experience.
Compared to some of the other ecommerce platforms, Weebly is still a relatively small up-and-coming service for today's small business owners. It is an excellent choice for building a beginner-friendly website online. It will not require a lot of spare time or tech knowledge to get started. Additionally, Weebly is very budget-friendly, with very cheap starter prices.
Because of the ease of use, users of all abilities should feel comfortable building a reliable store.
here are many professional themes to browse through with this site builder. Weebly powers it's transactions through Square, so you know you are getting a payment system that you can trust.
Key Features
Very beginner friendly and easy to use
Lots of responsive themes to choose from
Ide selection of integrated apps to choose from
Membership areas and team collaboration
Very affordable
Zyro eCommerce Platform
If Are you a beginner or a small business owner trying to set up your eCommerce business. Then it is very likely that you are still in the process of learning the basics of online marketing and website development. Zyro provides you with the ability to create a beautiful and fully functioning store without having to go through the hassle of learning to code or spending money on web development services.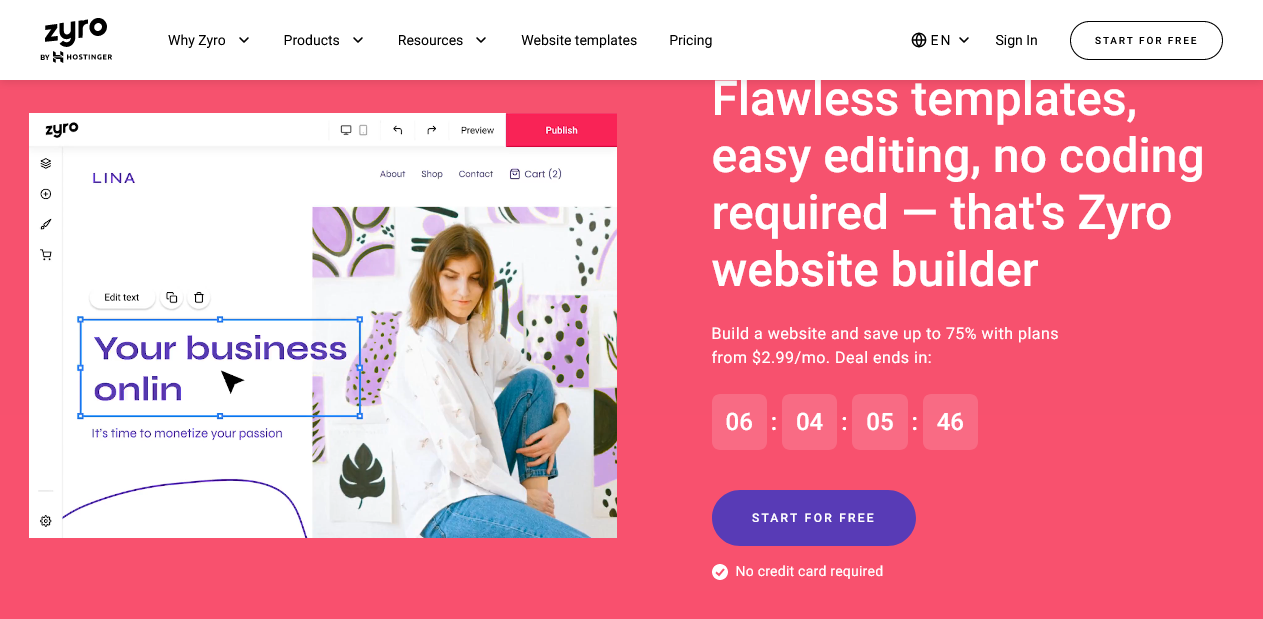 Zyro is a convenient and attractive website builder with quite a lot of heritage in the market. The company initially started as a product by Hostinger and later evolved into a new platform. This now fully-independent website builder comes with everything a brand needs to get started online, with no coding or design skills necessary.
You can build a website in a matter of minutes with a series of fantastic designs already available from the Zyro team. Additionally, the drag and drop builder comes with an intuitive grid function. This means that you will be less likely to end up with elements that do not totally line up.
Zyro benefits from a lightning fast performance on all devices, so you can give your customers the amazing experience that they expect. If you are having trouble creating content for your website, then you can even use the AI content creator tool to help you get started.
Key Features
Easy to use and responsive
Drag-and-drop builder with grid
Excellent for creating speedy website
AI content creator
Free domain for a year
Free SSL certificate
Unlimited storage on all paid plans
Excellent designer-crafted templates
Ecwid eCommerce Platform For Startups
Ecwid has a user-friendly dashboard (and we love how during on boarding it tells you how far into completing your store setup you are). You can begin selling with 10 products, and adding new products is easy (and unlimited).
Ecwid allows you to sell on any device, across multiple sites, blogs, and social networks, and features a customer address book, smart shipping calculator, and inventory tracking.
Ecwid is a convenient online shopping solution with shopping cart customizations and a range of adjustable features. There is the option to take various payment options and the commerce solution is surprisingly affordable too.
Ecwid was designed as a powerful platform for online selling, intended to support companies that want to sell their products, anywhere, any time. You can set up an account for free online and keep it for as long as you like, without paying anything. Ecwid is great for companies in search of something that they can integrate with their existing website, social network, or business page. All the storefronts you get will be synced and managed from the same control panel.
One of the biggest benefits of Ecwid is that it is a cloud-based platform. This means that it is hosted for you with no installation required. You can also add your Ecwid experience to any website using a plugin, including Drupal, Wix, Joomla, and WordPress sites. Features include a responsive design that is perfect for any device, automatic language detection, and the option to add your site to multiple sites, blogs, and social networks at once. There are no transaction fees or setup fees. Additionally, you can choose from a host of different ways to accept payments securely.
Key Features
Great for use with an existing website on various platforms
Easy-to-use with lots of support for beginners
Multi-channel sales for all kinds of stores
Plenty of bandwidth and themes
Various great payment options
Free plan available and reasonably priced premium plans
Option to sell on various marketplaces and social sites
You can create a mobile app for the app store
Automatic language detection
Squarespace eCommerce Platform For Startups
Thinking of designing an online store using templates? Then go for SquareSpace that makes it easy. This platform is suitable for different types of websites including eCommerce.
As an eCommerce startup, you can sell a wide range of stuff here. For instance, it could be digital products, physical products, artwork, and many more.
Squarespace is an excellent eCommerce platform for companies that want a lot of creative control. This cloud-hosted website builder is similar in style to Wix, although it comes with a few advanced features, such as excellent integration with social media channels.
The entire process is easy and templated, meaning you are easily walked through the setup process and given access to a variety of themes for a sleek looking site. Using it is intuitive and user friendly. In fact, from the very beginning, it helps you narrow down your themes and design based on your industry.
Key Features
Easy to manage the product inventory
Flexible shipping options
Allows third-party tools API integration
All popular payment integrations
Marketing tools are available on the platform
Excellent customer service for beginners
Attractive and responsive themes
Full control of CSS for layout changes
Free domain name on all annual plans
Social media and multi-channel sales integrations